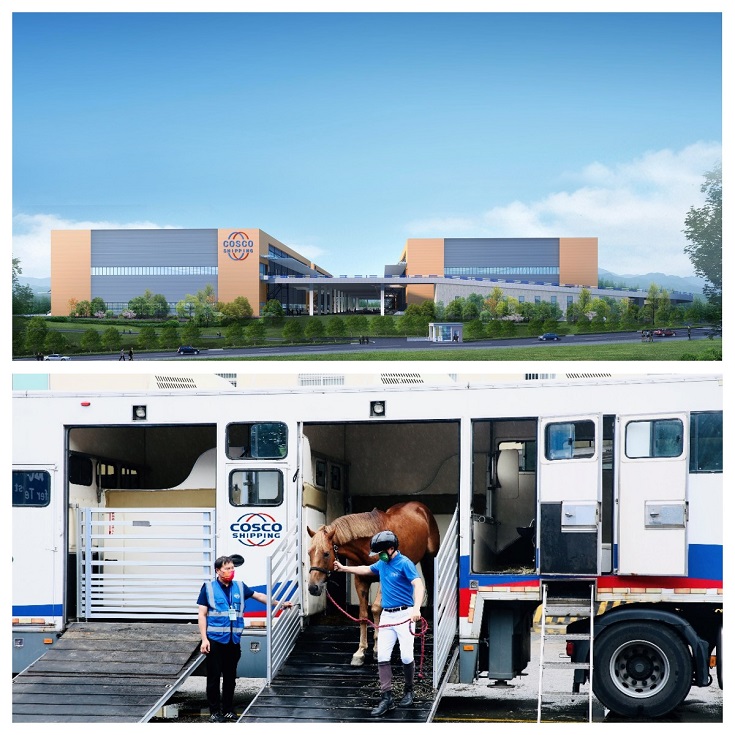 1) Door to Door airfreight service products
Based on the strategic partnership as well as cabin agreements with many airlines, including China Eastern Airlines, China Southern Airlines, Lufthansa Airlines and Korean Airlines, COSCO Shipping Airfreight is able to secure sufficient capacity and competitive freight rates.
The whole-process export air route products, in a platform-based mode, have integrated export route resources, controlled cabin and freight rate, allocated goods flexibly and secured intensive management.
Regarding the whole-process import air route products, based on its own operation team stationed overseas, COSCO Shipping Airfreight has established two major operation hubs respectively in the United States and Europe, and created a number of high-quality import air route products from Europe and the United States.



2) Customs service products
With the help of Baidu technology, we have created the "COSCO Intelligent Customs Service Platform". As the only customs service platform of COSCO Shipping, it can provide customized services for key customers on the basis of standardized services. The number of annual declarations and the number of customers served are among the top in the industry.
1) E-commerce logistics products
The "COSCO e-Global" transparent cross-border e-commerce logistics platform that we have built can provide BBC and BC whole-process import logistics services. The daily operation order volume of cross-border e-commerce is at the forefront of the industry.
In order to meet the needs of Chinese cross-border e-commerce companies and merchants for exporting parcels , plenty of high-quality cross-border e-commerce export special line products have been created.
Three featured services of COSCO Shipping Airfreight:
1)Exhibition and event service
The exhibition and event service includes international trade fairs, conference forums, cultural and art exhibitions, events and intergovernmental exchange activities. Since 1997, COSCO Shipping Airfreight has been committed to providing government departments, cultural and art institutions, enterprises and public institutions with solutions and one-stop services related to international exhibition activities, such as planning consultation, venue leasing, design and production, international logistics, construction layout, media promotion, overseas reception, etc. It is the officially designated carrier of the CIIE and the Beijing International Art Biennale. It has also provided logistics services for the Winter Olympics and Asian Games many times.
2)Industry solutions
Based on the cultivation in key industries such as automobile, electronics & semiconductor, medicine, aviation materials and clothing, COSCO Shipping Airfreight has created professional logistics solutions focusing on industry characteristics for industry customers.
3) Third-party digital supply chain platform services
Based on the in-depth understanding of the industry's customer supply chain, and taking concepts of digital guidance, intensive control, professional support, product-based services, network layout and platform-based operation, COSCO Shipping Airfreight has created a visual platform that can manage the purchase order, logistics transportation, warehousing, customs and freight cost, etc. for customers.
Core resources of hub ports
COSCO Shipping Airfreight has invested and managed its own warehouses with180,000m2 in major domestic air transport hub ports such as Shanghai, Guangzhou, Tianjin, Qingdao and Chongqing, including general cargo warehouses, and supervised warehouses and special warehouses, to meet customer needs for services.
Service contact:
Emily Meng
Tel:+86 10-51568209
Mobile:+86 13811762803
E-mail:meng.jin@coscoshipping.com
Tony Lu
Tel: +86 21-58898291
Mobile: +86 13917705215
E-mail:lu.yufeng@coscoshipping.com